The Only 10 Ways to Make Money From Content Marketing
In this article.
You'll learn all about content marketing, how it is different from traditional marketing, and what is so special about it. Also, you'll discover 3 content marketing strategies that helped me generate over $500,000 in just three years.
A content marketing strategy is a longstanding approach that focuses on nurturing a strong relationship with your target customers by consistently offering them the number one best possible source of content in your niche.
This is the core of my marketing philosophy. Your goals are to use content to solve the problems that your core audience is facing. And then, eventually, you will generate a customer base as well.
Why Do You Need a Content Marketing Strategy?
An effective content marketing strategy will give your audience what they need to make their lives better. And eventually, this leads to them becoming your customers.
Why?
Because content marketing is different from the other informational trash you receive from businesses trying to sell you stuff.
A content marketing strategy will help you achieve your dreams, fulfill your goals, leave your uninspiring job, and earn way more money. You can also discover your true purpose in the world. But. you need to crush it with your content marketing content.
Direct revenue
There are five methods by which companies can directly generate revenue from an audience group: advertising/sponsorship, conferences and events, premium content offerings, donations, and subscriptions.
1. Advertising/sponsorship
Ann Reardon – The YouTube baking queen, who now has over 3 million subscribers to her YouTube channel How to Cook That, makes the majority of her revenue from YouTube advertising royalties. With few resources, Ann was able to differentiate her message by focusing on what she calls "impossible food creations."
Redbox – The popular DVD delivery service (that sits in a box outside physical retail stores) offers an e-newsletter to customers focused on new movie and game releases. Each newsletter includes one or multiple sponsors (generally promoting their own games and movies) that pay Red Box to reach its audience.
The largest media brands in the world, like The Wall Street Journal, are generating substantial revenue from sponsored content. According to The New York Times, young media companies such as Vice generate the majority of their revenues from sponsored content, while The Atlantic and Slate both say sponsored content is over 50% of their digital revenue stream.
Forbes – Large companies, such as SAP, pay Forbes a monthly fee for the opportunity to publish content that looks like editorial content as part of the Forbes BrandVoice program. These programs run upwards of $75,000 per month for sponsors.
Conan O'Brien – Conan and his Team Coco have been producing sponsored content placements on his late-night show for years now. In one situation, Conan and sidekick Andy Richter talk about their "Cyber Monday" issues, which result in a pitch for PayPal.
While an advertisement generally involves interrupting a user's experience with a product or content promotion, a sponsorship is an underwriting of a piece of content, generally by one company. The benefits of sponsorships include leads (a sponsored download) and/or brand awareness (sponsoring a podcast or television program).
Content Marketing Institute – CMI favors a sponsorship model over an advertising model for the majority of its products. Each podcast episode, research report, and webinar has a single sponsor.
ESPN's Mike and Mike – The popular morning show (syndicated on radio and televised live on ESPN2) has been sponsored by Progressive Insurance for years. ESPN does this with a number of its live shows, including Pardon the Interruption (PTI), which is generally sponsored by a spirits company.
2. Conference and events
According to CMI/MarketingProfs research, approximately seven in 10 enterprises create and manage their own events. Some of these are small client gatherings, while others are full-scale events with exhibition halls and concurrent sessions. Revenues are driven, for the most part, through paid registration to the event or sponsorships, such as parties or exhibition space.
Minecon – Minecon is the official event of Minecraft, the online multi-player building game owned by Microsoft. In 2016, the annual event attracted a sold-out 12,000 attendees (the $160 tickets sold out in minutes) as well as an exhibition hall featuring the latest Minecraft technology and merchandising (where Microsoft accepts booth fees from sponsors and partners).
Lennox Live – Lennox is one of the largest manufacturers of heating and air conditioning equipment in the world. Every year, it attracts the leading contractors and distributors from around the United States, offering education around technology, marketing, and business practices. Exhibiting partners include companies such as Honeywell, Cintas, and Fluke. Lennox generates revenue directly from attendee fees, as well as more than a dozen manufacturing and service partners.
3. Premium content
Digital Photography School – Darren Rowse launched DPS as the leading source for beginning photographers about how they can get the most out of their picture-taking skills. DPS generates millions per year by developing premium e-books and specialty reports for direct sale. DPS' premium content sales have become core to the company's monetization strategy.
BuzzFeed (Tasty) – BuzzFeed's time-lapsed cooking videos have been viewed over 40 billion times (yes, billion with a b) in the past two years. One of the ways BuzzFeed monetizes that success is through customized cookbooks. In 2016, BuzzFeed launched Tasty: The Cookbook, a hard-copy book that can be customized by the buyer depending on their recipe tastes. In just a few weeks, the print-on-demand cookbook sold over 100,000 copies.
Step 8. Create a Content Calendar
For example, you can use Google Calendar and simply put the due dates for each piece of content there. That works pretty well, especially if you're not publishing a lot of content.
That's the simplest approach, but if you're publishing a lot of content, and have to manage a content team and the production workflow you've decided on, then you'll likely want some more features.
Options for managing this include productivity and task management tools like Asana (shown below), or a purpose-built editorial calendar tool like CoSchedule. Both of these will allow you to schedule different parts of the content creation process.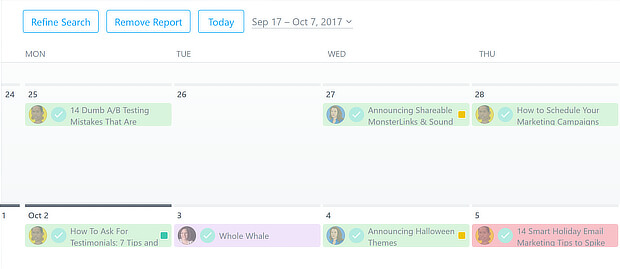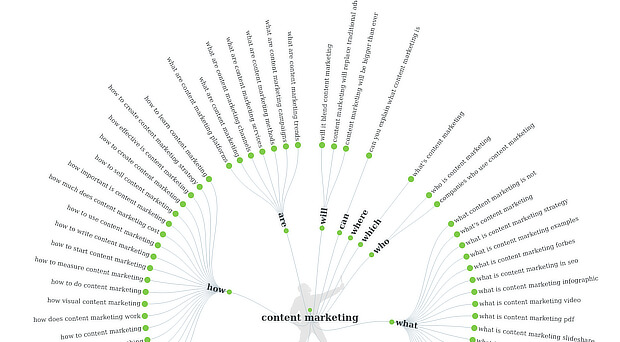 Pick a question that seems relevant to your audience, decide on the type of content, such as a blog post, and add a title to your calendar. Repeat the process till you have planned out content for the next few months.
Step 11. Measure Results
Finally, it's time to assess the success of your content marketing strategy. To do this, you'll return to those KPIs you set at the start of the content strategy plan, and see what's changed and whether you're hitting your targets.
Other tools for tracking content marketing success include Google Alerts and Mention. Both of these will let you see if your content is being mentioned and shared, helping you hit those KPIs for awareness and engagement.
Tools like SEMRush will help you to assess KPIs for the search rank of your content. And you'll be able to track email signups through the analytics in your email marketing software.
Sharon Hurley Hall has been a professional writer for more than 25 years, and is certified in content marketing and email marketing. Her career has included stints as a journalist, blogger, university lecturer, and ghost writer.
Source:
https://www.milesbeckler.com/content-marketing-strategy/
https://contentmarketinginstitute.com/2017/05/make-money-content-marketing/
https://optinmonster.com/how-to-create-a-successful-content-marketing-strategy-in-8-simple-steps/