The 22 Best Writing Tools of 2022: A Guide for Writers
10 Writing Tools that are Essential for a Writer!
If there's one skill that everyone can continue to improve upon, it's writing. Yes, everyone can be a better writer. Writing isn't just about putting your thoughts and ideas down, it's an important step towards creating something new.
Writing helps bring clarity to your wandering mind and helps you to relieve stress and better articulate your thoughts. However, for the majority of people out there, writing seems to be daunting.
Whether you're a published author, a casual blogger, someone whose job requires writing, or someone who likes maintaining a daily journal, it's not always easy to write out your thoughts in a meaningful way. With our busy world, gone are the days of sitting in front of a typewriter, waiting for inspiration to strike.
With an array of writing tools available on the internet, you can easily start writing anytime you get a thought or idea, get feedback and suggestions on your work, and let your tools tell you whether you are grammatically correct!
Our Recommended Best Writing Tools For Creative Writers
There are some great tools that can not only help you write, but also improve your vocabulary, correct your grammar and punctuations, give feedback and suggestions, and provide a writing experience that'll make you fall in love with writing!
1. Grammarly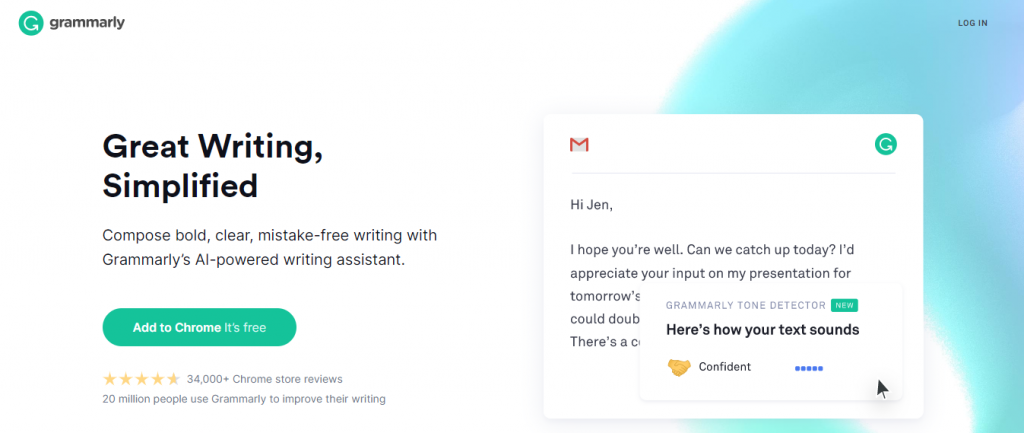 Grammarly is a writing enhancement tool that goes beyond your basic spell checkers. It includes spell, punctuation, grammar, and plagiarism checker. It also has a vocabulary enhancement tool.
This writing tool scans your text for more than 250 types of grammar mistakes in six distinct writing genres. This tool also provides detailed explanations for all your errors and weekly progress reports. It's available as a browser extension, a Microsoft Office add-in, a desktop app, and a website.
2. Bit.ai

The core value proposition of Bit's editor is the ability to work collaboratively with your peers on writing projects. Multiple people can simultaneously collaborate on a Bit document in real-time.
If you are working on a solo project and need suggestions and feedback from fellow writers or friends, you can invite them to the doc. Your friends or team can then highlight changes, add comments, and can even chat with you, without leaving the document.
Bit's editor stands out when you're putting together research or need to include various types of digital assets inside of your documents. You can easily add weblinks that automatically transform into visual bookmarks that include an image, title, and description that you can edit making it the best writing tool in the market.
However, what makes a great writing tool is its editor. Bit's smart, minimal editor is perfect for distraction-free writing. No more word-styled ribbon with confusing and distracting tabs and buttons.
Just start typing on a blank canvas and you're good to go. If you need to format the text, just highlight the word/sentence/paragraph and you're presented with a hidden set of formatting tools!
3. Hemingway

Want to make your writing more effective? Use Hemingway editor to write or just copy-paste your doc into the editor. Hemingway will then analyze each word and give you suggestions to improve your sentences.
The writing tool highlights lengthy, complex sentences and common errors, adverbs, passive voice, and suggest alternatives to improve sentence flow and readability. This is a great app to make your writing more professional!
4. Coschedule
If you are a blogger, marketer, or copywriter, you very well understand the importance of writing an effective headline. Headlines are your content's first introduction to the world and are often the primary reason why people decide to consume your content, making them an integral part of the writing experience.
This writing tool claims to be the "#1 Headline Analyzer" on the internet. Coschedule lets you write headlines that drive more revenue, shares, click-through rates, and search results. You can use Coschedule Headline Analyzer for writing headlines for your blog posts, email subject lines, or social media messages.
5. Yoast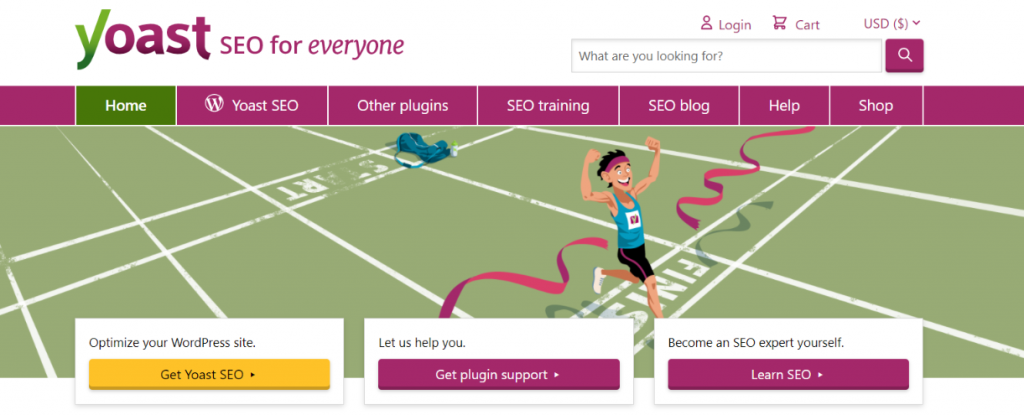 If you write for the public, you want to make your content as discoverable as possible on search engines. This is where SEO comes in. But SEO can be confusing, especially when Google continues changing its SEO technology in hopes of providing its users with better search results.
Yoast SEO boasts of 3+ million users worldwide, making it one of the most trusted SEO plugins out there. Yoast SEO offers a lot of features to help improve your content and make it search engine friendly.
Features like the ability to add focus keywords, meta description, rich snippets, and XML sitemaps help in optimizing your content and increase your chances to appear on the 1st page of Google. We highly recommend this tool!
6. The Most Dangerous Writing App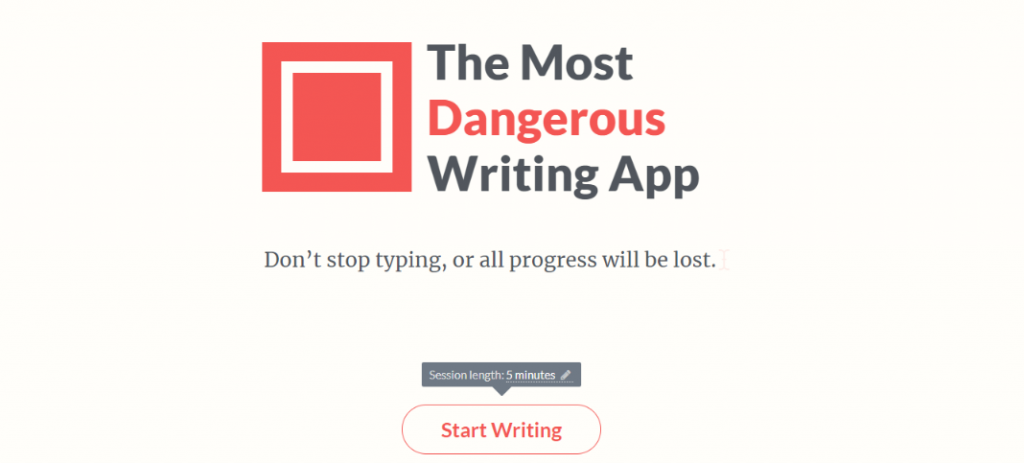 Writing tools
We all know Google Docs and Microsoft Word, so we're not going to waste your time giving those two a run-down in our list. Below are four other word processors you might not know about, and that are worth checking out.
1. Reedsy Book Editor
Cost: Free
Does "fake it 'til you make it" ring true to you? Well, the Reedsy Book Editor is a free, online word processor that formats your book as you write. See your drafts automatically turn into a professional-looking, ready-to-publish manuscript — and allow this glimpse of your work as the final product spur your motivation to write.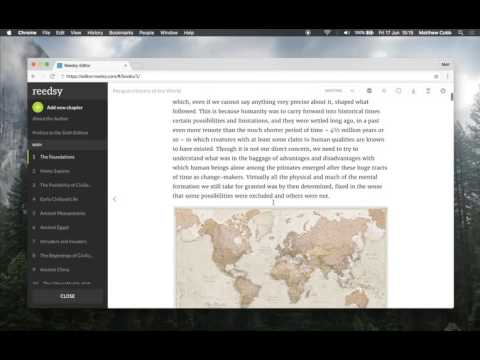 It comes with an automatic spell-checker — and a built-in goal reminder system to get you back into shape if you find that you're falling behind on your writing schedule! Another one of the Reedsy Book Editor's best functions is that it lets you instantly typeset your manuscript to EPUB and print-ready PDF files.
2. Draft
Cost: Free
Do you like a helpful tap on the shoulder, reminding you about something you need to do? Well, you'll likely enjoy Draft then, because the book writing software not only keeps track of how many words you write per day, it can also email you daily reminders about your daily word count goals. (Of course, if this sounds a little too "hands-on" for you, you can always turn the reminder function off).
3. LibreOffice
Cost: Free
Yes, we did say that we wouldn't mention Microsoft Word, because by now everyone knows that it's a useful writing tool. But we didn't say we wouldn't mention its free counterpart: LibreOffice.
LibreOffice is the open source answer for people who want to try Microsoft without paying the price tag. (Open source means that the software is built on code that anyone can inspect and enhance). Plus it's compatible with all of the regular file types people are used to, such as .doc, .docx, .xls, .xlsx, .ppt, and .pptx files.
4. Mellel
Cost: $50 (or try a 30-day free trial)
The people behind Mellel don't just know word processing — they also know catchy, memorable marketing. Their description of why writers should choose Mellel starts like this: "Mellel is a writer's dream come true. To start, it is exceedingly boring: it just works, day in and day out, reliably. An enormous number of people used Mellel to write and they all report that their journey with Mellel was boring and uneventful. As well it should. In other words, it does all the mundane bits, and leaves the creative stuff to you."
Mellel is not free (and note that it's only for Mac). In return for the price tag, you'll get more book-specific tools than other, perhaps more traditional word processors — such as outlining and bibliography-making functions. And, judging by the witty, funny copy on Mellel's website, Mellel makes the process of writing much more fun than they let on.
Organization tools
Plotters tend to finish their writing projects quicker than pantsers — simply because when they hit a wall, they have their notes or outlines to reference, allowing them to jump straight over that hurdle and hit the ground running. P.S. You can grab a free template for your book outline here in this comprehensive guide to outlining.
5. Milanote
The vast majority of novelist-oriented writing software is organized around the idea of a linear document. But for most people, writing isn't linear — because thinking isn't linear. Writing is about gradually getting a jumble of ideas into shape, and Milanote's writing app matches the way writers think.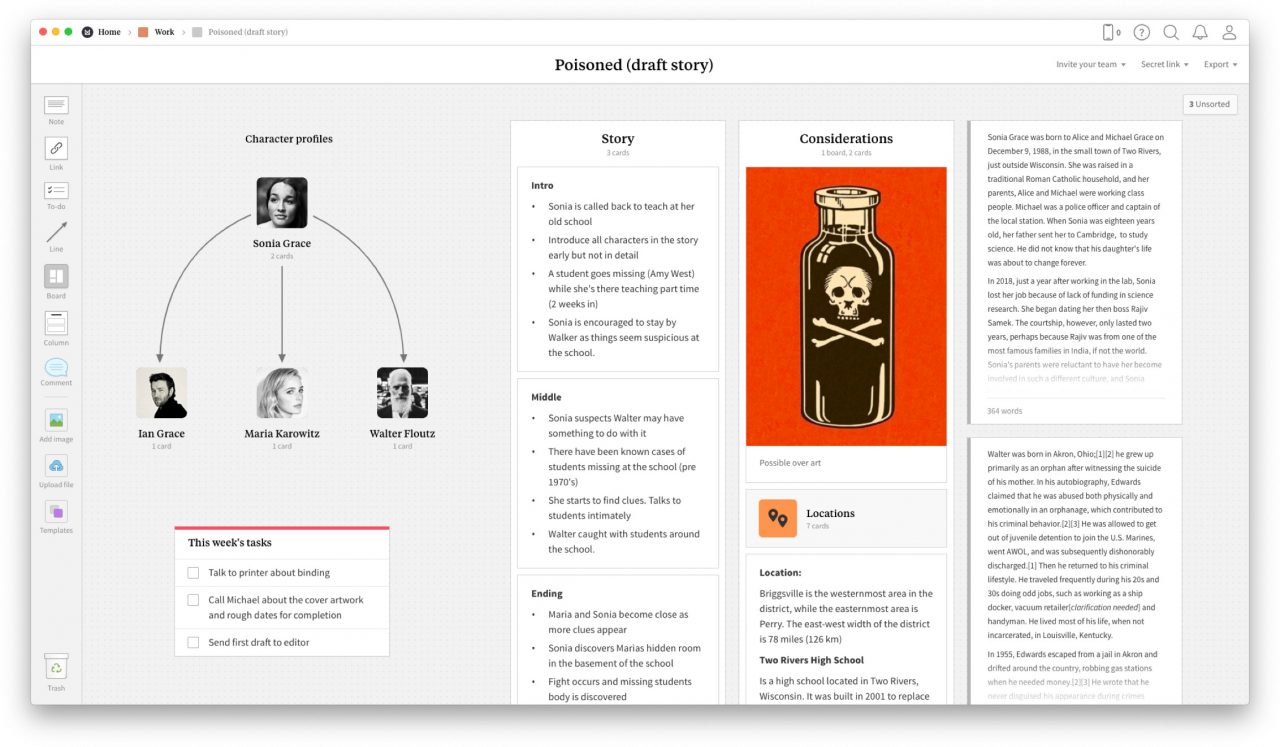 6. Evernote
Cost: free for basic plan or $9.99/month for premium.
Its cute, little green elephant logo aside, Evernote is a great and easy-to-use option for writers who could do with a little more organization in their lives.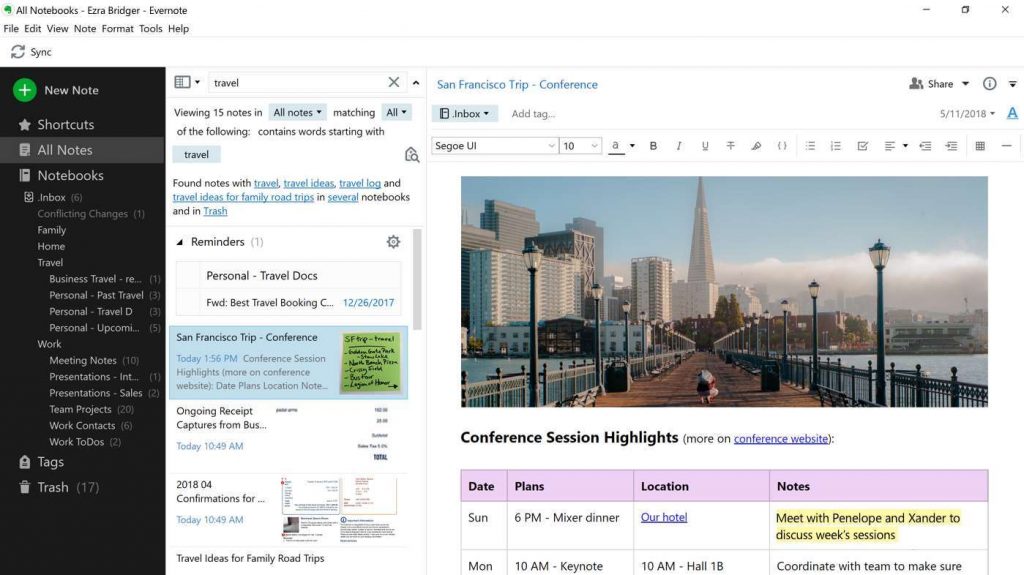 The app lets you quickly jot down thoughts, record audio notes, save online articles you're hoping to reference, and it will sync all of this information across all of your Evernote-installed devices. What's also handy about the app is the collaborative aspect of it: you can create shared accounts, so that multiple people can access saved documents at once.
7. Ulysses
Cost: $5/month or $40/year (or try a 14-day free trial)
While it's ultimately a writing tool, one of the best assets of comprehensive programs like Ulysses or Scrivener are their organizational features. At the end of the day, whether you're writing a blog post or a full-length novel, the seed of an idea doesn't get too far without the ability to organize that idea into a cohesive piece of writing.
And that's exactly what Ulysses allows you to do: organize your thoughts into a well-written work. This is accomplished through features like customizable writing goals and deadlines, plain text enhancements, a distraction-free typewriter mode, bookmarks, outlining functions, and more.
8. Scrivener
Cost: $45 (or a 30-use free trial)
Literature and Latte's word processor is a popular writing tool — also, in large part, thanks to its organizational capabilities that seamlessly allow writers to turn fragmented ideas into a fully realized book/script/research paper/or whatever else you're writing.
Scrivener vs Ulysses
Apart from the price (Scrivener charges a one-time licensing fee while Ulysses charges yearly), the two platforms offer many of the same features. So we'll focus on what makes the two programs different.
Check it out if: you're working on a longer piece of content (like a book or screenplay) and want one comprehensive place to manage all your work. (And don't forget to check out our equally as comprehensive review of Scrivener's newest update: Scrivener 3!)
Content Research Tools
6. BuzzSumo
7. AnswerThePublic
8. InLinks
The InLinks platform combines several different research functions and makes content optimization recommendations based on competitive analysis, keyword research, and semantically relevant topics from the knowledge graph.
This tool is part research, part optimization. The text editor has a familiar UI and you can toggle between different types of content insights in the left panel as you write and update your score.
9. Google Scholar
Of course, there's a lot of great information hiding in regular Google Search, too. Use Settings and Tools to apply filters and find the most relevant, recent information on any given topic.
10. Citation Machine
Content Process & Productivity Tools
11. NaNoWriMo Writing Calculator
12. Tomato Timer
13. StayFocusd
"You sit down at the computer, and you swear you'll be productive. Next thing you know, it's twelve hours later. You've checked your email, updated your Facebook status, blown through 200 pages of Reddit, read every article in your Twitter feed, looked up your favorite band on Wikipedia, vanity googled yourself, cyber-stalked your ex, browsed through all your high-school crushes' Instagram feeds, and lost a week's pay playing online poker."
Source:
https://blog.bit.ai/writing-tools/
https://blog.reedsy.com/writing-tools/
https://www.searchenginejournal.com/online-writing-tools/235859/