How to write a tribute speech to someone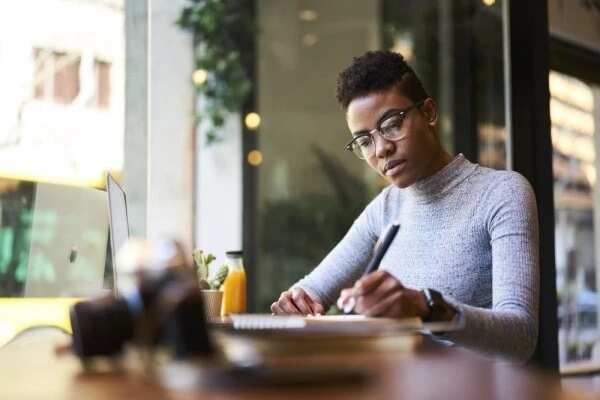 How to write a tribute speech to someone
Today we are going to tell how to write a tribute speech. We all have beloved people who are the dearest to us. Whether they are alive or not, we want to express our admiration, love and respect. A tribute speech is a great opportunity to make it. Well, let's consider how to write a tribute message? We also recommend you to look through the samples below.
A tribute speech is a special category of speech aimed to express any positive feelings for someone. It helps to pay tribute to your relatives, friends or someone else. This kind of speech shows the real abilities and achievements of a person. For example, we can pay tribute to soldiers who protect our country or scientists who give us their ingenious works.
The tribute is given at many events and the most common cases are the funeral tributes. However, this is fundamentally wrong that they are meant to show the achievements of the deceased. Actually, a tribute is quite normal and acceptable for people who are alive. It also can be thank-you tribute to a someone who has done something good for you in the past. In fact, you can find many reasons to say nice words.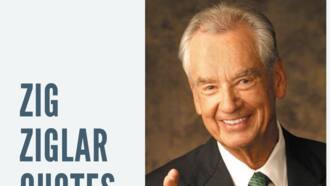 Before you start to write a tribute speech, take into account some important things. Firstly, you should find out about the event itself as much as possible. It's also important to know
The main rules for writing a good tribute speech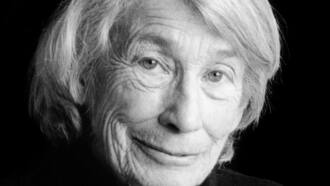 My mom is a superhero, basically. Some examples: When my brother's daughter was born, my mom literally made a huge bouquet out of baby socks — she rolled the socks into little rose shapes and stuck them onto wires and it was amazing. For the two family dogs, she slow-cooks their dog bones herself. They sit there on the stove stewing for hours. It's like some artisanal butcher shop in Brooklyn. She buys my cat treats and toys even though she doesn't even like cats and insisted on getting him an organic hemp scratching post. And despite the fact that we're all in our 20s and 30s, my mom still sends me and my three siblings themed packages for every holiday — literally every holiday: Easter, Halloween, Valentine's Day, St. Patrick's Day, you name it. Usually the packages have themed socks in them. She is so next-level it's insane.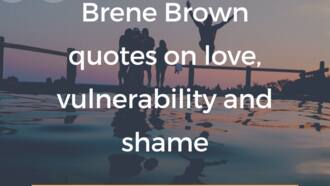 This eulogy for mother is in the nature of humor and lightness. Such kind words would be nice for any mother or even other relatives. You can write something more touching. Look at this tribute to a beloved father from son:
My father is a defender of our family. He is an example of perfect husband and father. This is the case when a son seeks to be like his father. When I studied at school, our family was poor, My father was a simple factory worker. And my mom couldn't work for health reasons. However, our defender wanted to give us better future. That's why he worked nights. I found out later that he also was a guard in the local flower shop. My father agreed with the shop owner that he will work only at night. As you understand he slept very little and got a lot of health problems. However, now he has a son who is the best doctor in our locality. I provide him free high-quality treatment and carefree old age. My father gave me everything and I want to give him twice as much. He deserves the best in this world.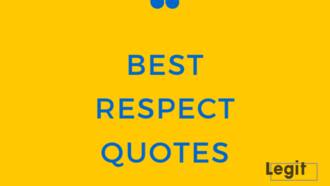 Of course, these are very simple and short sample tributes. You can write your history in more detail. It depends on your desire to open up to an audience. A tribute to my father may include a lot of funny and touching moments.
Help with Writing an Unforgettable Eulogy
If you're looking for examples of eulogies, read on. But if you're overwhelmed right now and you could use support in crafting a beautiful eulogy, or if you'd just like someone to help you write a tribute that is as special as your loved one, take a look at SpeechForm. They've combined technology with years of speech-crafting expertise to create high quality, affordable eulogy templates that will serve to guide your writing, with tips and prompts on where to personalize. Or if you prefer, you can work directly with their professional speech writing team to craft a bespoke remembrance. One thing we love is that they even help with your delivery, highlighting words and phrases to emphasize while you are speaking. Use code My21Farewelling to save 10% off.
One of the simplest ways to write a eulogy is to review a eulogy speech example that matches your own preferred tone and style. What makes a eulogy unique is the unique details you'll share about the person themselves, which is why it's essential to customize your eulogy to honor and celebrate the personality of your loved one.
You may want to start with our primer on how to write a eulogy. Then, use the following outline and eulogy examples to create a strong speech that communicates the message you want to share about the person who meant so much to you.
Eulogy Sample Outline
Using a eulogy sample outline is a proven way to create a great speech. Remember those Mad Libs books from your childhood? This process is similar: follow the outline and plug in the personal details applicable to your loved one.
These eulogy samples help you overcome writer's block and keep you focused on the details that matter most. Aim to cap the eulogy at a maximum of 10 minutes total. The simplest eulogy outline can be broken down into three parts, so you'll need to consider how much time to spend on each section:
First Section – Introduction: In the opening section, you need to cover a few basic pieces of information before moving onto the main section of the eulogy.

Set the tone by beginning with a poem, quote, or scripture that was meaningful to the person.
Names they were known by, including nicknames and maiden names.
Cause of death (an optional detail).
A brief insight into your relationship with the individual.

Accomplishments
Major life events
Stories or fond memories
How the person affected others
Childhood years
Travel adventures
Marriage and children
Any other thoughts you want to share about the person

A final take away from your theme
How you want family and friends to remember the individual
What the person would want you to remember them for
Quote, scripture, or song lyric
Thank attendees for participating

Eulogy Examples for a Friend

I can't imagine how empty it will feel to spend time on the basketball court without Jim by my side. Our relationship was built with a basketball in hand, and evolved to share many family gatherings and other activities together over the years. With his passing, Jim is leaving behind a legacy of kindness, compassion, and generosity.

Jim shared good humor and a big smile with everyone he met. Even though people often cursed at his practical jokes, he was an integral part of creating a solid foundation of friendship in our group. When times were difficult, he could always put a smile on my face. He held his head high until the end, showing what it looks like to finish strong.

Eulogy Examples for Your Father

Writing a eulogy for your dad may be really tough. How do you memorialize your hero amid grief and emotion? We hope these tips and the example below will help you in your process.

My dad was my hero. He could make every person feel like they were the most important person in the world. Growing up, I knew that I could always ask Dad for help – and he would be willing to drop anything to lend a hand. He was a rock of stability in my childhood and a source of strength for our whole family.

My father was a man who infused fun into the most mundane tasks. I remember how he would turn our bedtime routine into an adventure that included highlights from our favorite storybooks. He was a kind and thoughtful person. Every night at the dinner table, he encouraged us to talk about the things we were grateful for, and always had yummy treats for us kids hidden in the back of the pantry. I will miss you, Dad, and I'll always hold onto the amazing memories we shared together.

Eulogy Examples for Your Mother

How can you ever do justice to a eulogy for your beloved mother – the woman who was always there with love and guidance through the ups and downs, the celebrations and challenging moments of your life? Here are a few tips for writing a eulogy for your mother:

How to get your ideas for a Eulogy together

Mood board – this is a type of collage that can include pictures, text and materials arranged in any order you like. Try adding a photo of your loved one, post-it notes with sayings or phrases written on them, key dates such as marriages or births, maps with important locations marked. This visual reminder of things you want to say about the person who has died may help you as you consider how to write a eulogy. Timeline – there are no rules for writing a eulogy, so you don't have to get everything in order or precisely dated. But constructing a timeline of the person's most significant life moments may help you to better decide what to include in your speech. Key words – make a list of words to describe the person. Think of as many words as you can and then highlight which words you think are most fitting. This list can act as a helpful prompt if you become stuck while writing a eulogy.

Normally, a eulogy will be around three to five minutes long and take no longer than ten minutes. As to how many words a eulogy should be, that may depend on how quickly you talk. A funeral eulogy of between 500 and 1000 written words will take from around three and a half to seven and a half minutes to speak. Some funeral venues allocate a specific period of time for a funeral. The funeral director should be able to advise you, if you ask how long a eulogy should last, as part of the order of service.

Source:

https://www.legit.ng/1168970-how-write-a-tribute-speech-someone.html
https://www.myfarewelling.com/article/eulogy-examples
https://www.funeralguide.co.uk/help-resources/arranging-a-funeral/planning-the-service/how-to-write-a-eulogy